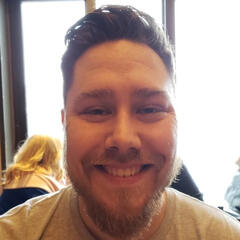 <Daniel Millier />
Converting ☕️ into < />
🤓Hey there!
I'm a passionate tech advocate. When I'm not turning coffee into code, you can find me binge-watching Netflix, listening to lo-fi, or hanging out with my 😸 Danny!

I'm currently learning front-end development on TeamTreehouse, and having a blast! I've also dabbled in other languages, such as C++ & Java.
⚒️Weapons Of Choice!
hardware: A shiny MSi GS63 Stealth, love this machine!😍 Running Windows 10
software: VS Code with Horizon theme